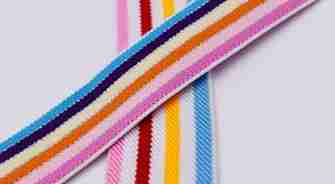 Knitted Tape

We manufacture superior quality knitted tapes. Our product has the most exceptional finishing and long durability. Our Knitted tapes range from 6MM to 150MM in size. We produce numerous kinds of knitted tapes such as Knitted Button Hole Elastic, Lurex Elastic, and Knitted Plain Elastics. All our products are skin-friendly and have gone through 5-star safety checks. The dimension and width of our knitted tape are made as per industry standards. The most excellent quality you won't find anywhere else.   
Woven Elastic​

We deliver the top, superior material, made Woven Elastic. Our product is ideal for heavyweight fabric projects. It is primarily known as one of the most durable elastics in the family of knitted elastic. The elastic is firm and twist-resistant. Very easy to stretch and without hampering the stretch quality. Our Woven elastic is available in different width and styles, such as woven elastic honeycomb, woven Lurex elastic, woven multi-colored elastic, woven Jacquard elastic, woven buttonhole elastic, woven plain elastic, woven folding elastic and woven terry elastic. Our quality is woven elastic range from 6MM to 57MM in size.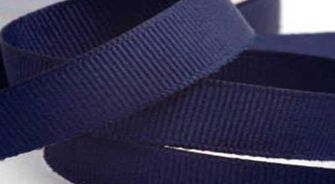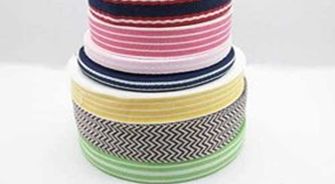 Twill Tape

We offer reliable and promising quality Twill tape for our clients. Twill fabric can withstand with ample amount of daily wears. We manufacture variants in twill tapes such as Cotton twill tape, Polyester twill tape, Striped twill tape, and velvet tape. The sizes of all our twill tapes are 6MM to 57MM. It is multifunctional and can be used for tags and labels, bag handles, castings, decorative, and drawstrings. Our twill tapes are available in multi-color options.  
Grosgrain Tape

Our Grosgrain Tape is ideal for multi-purpose usage. We manufacture superior trait products in-house. Our Grosgrain tape is a skin-friendly. The Grosgrain tape is flexible in terms of usage. It is ideal for making hair bows, wrapping presents, embellishing clothes, etc. Our Grosgrain tape comes in the size of 6MM to 57MM. It has a texture appearance and also has a ribbed texture. You can use your imagination utilizing Grosgrain tape for numerous purposes. It will be a nice knowledge gaining experience for you.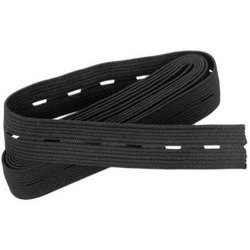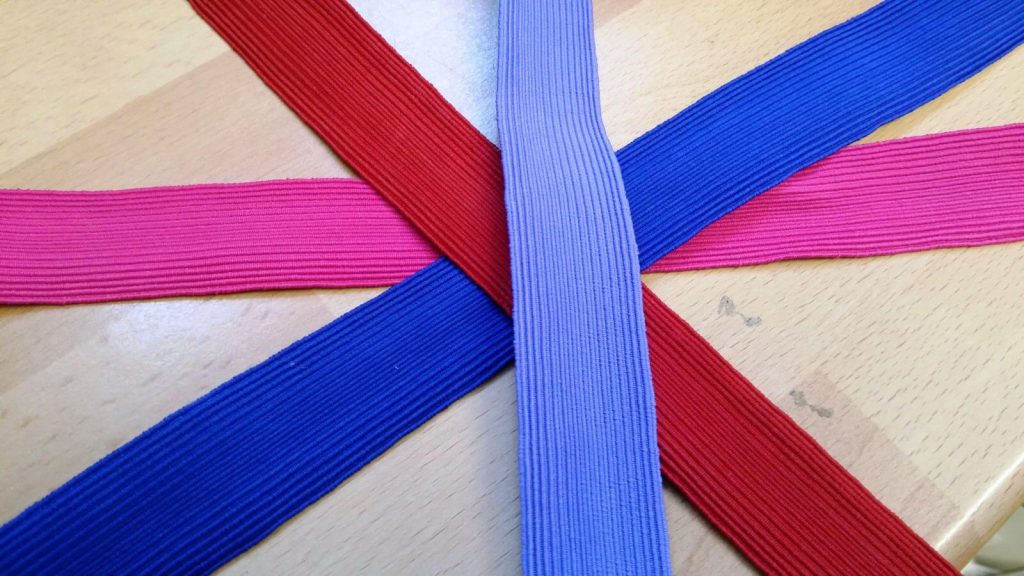 Printed Tape

Explore your brand with our elegant printed tape. You can segregate and quickly identify the boxes or spot with our high-quality printed tapes. Our printed tapes are available in varieties such as Printed Cotton Twill Tape, Velvet Tape, and polyester twill tape. Our superior printed tapes are easy to handle and convenient with profound customization options. Through our printed tapes, you can quickly grab the opportunity to advertise your product. People will notice your brand presence when they gaze upon V.S. fabrics, and investment Pvt ltd manufactured printed tapes.  
Drawcord Elastic

Our superior DrawCord elastic is ideal for the waistline of your daily pants needs and can be used for lounge pants, shorts, sweat pants, sport wears, and so on. Easy to washable without any harm. Sustainable and durable quality you will get every time. It contains a 70% ratio of polyester and a 30% ratio of Rubber. Our DrawCord elastic comes with the promise of durability and last-longing. Different varieties of DrawCord elastic are available, such as navy, black, white, F.Green, F.orange, red, light Grey, Dark Grey, and Maroon.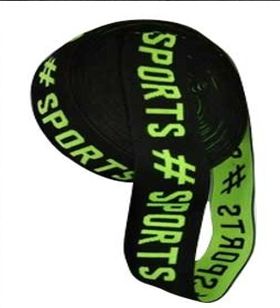 Raschel Knitted Tape

We are capable of manufacturing plain, striped, and mesh Raschel knitted tape. Our knitted tape range from 6MM to 150MM. Good quality, you will find nowhere. Raschel Knitted tape comes from the family of the most delicate knitted fabrics. It's a durable and cost-effective product that promises you quality assurance. Our in-house manufactured products come with the promise of high durability and long term durability.  
Garment Rubber Thread

Our Multifunctional Garment Rubber Thread is available to make trunks, pants, sportswear, sock tops, and briefs. A quality product is an assurance you will obtain from us. It is multifunctional and comes at a reasonable price only. Garment Rubber thread is readily available to fulfill your small to large project requirements. We always use unique material in terms of providing the best-finished products to our clients.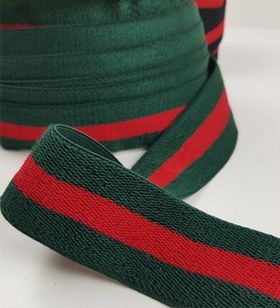 Mask Elastic N95

Our N95 mask elastic is made as per the guidelines and norms of the health department. We carefully manufacture our product to deliver the best results to our clients. Lately, we have completed our N95 mask elastic shipment. Wearing masks has become mandatory to fight against unwanted circumstances throughout the world. Our N95 cover elastic is skin-friendly. Once you wear it over your ear, you won't feel any challenges, such as itchiness.